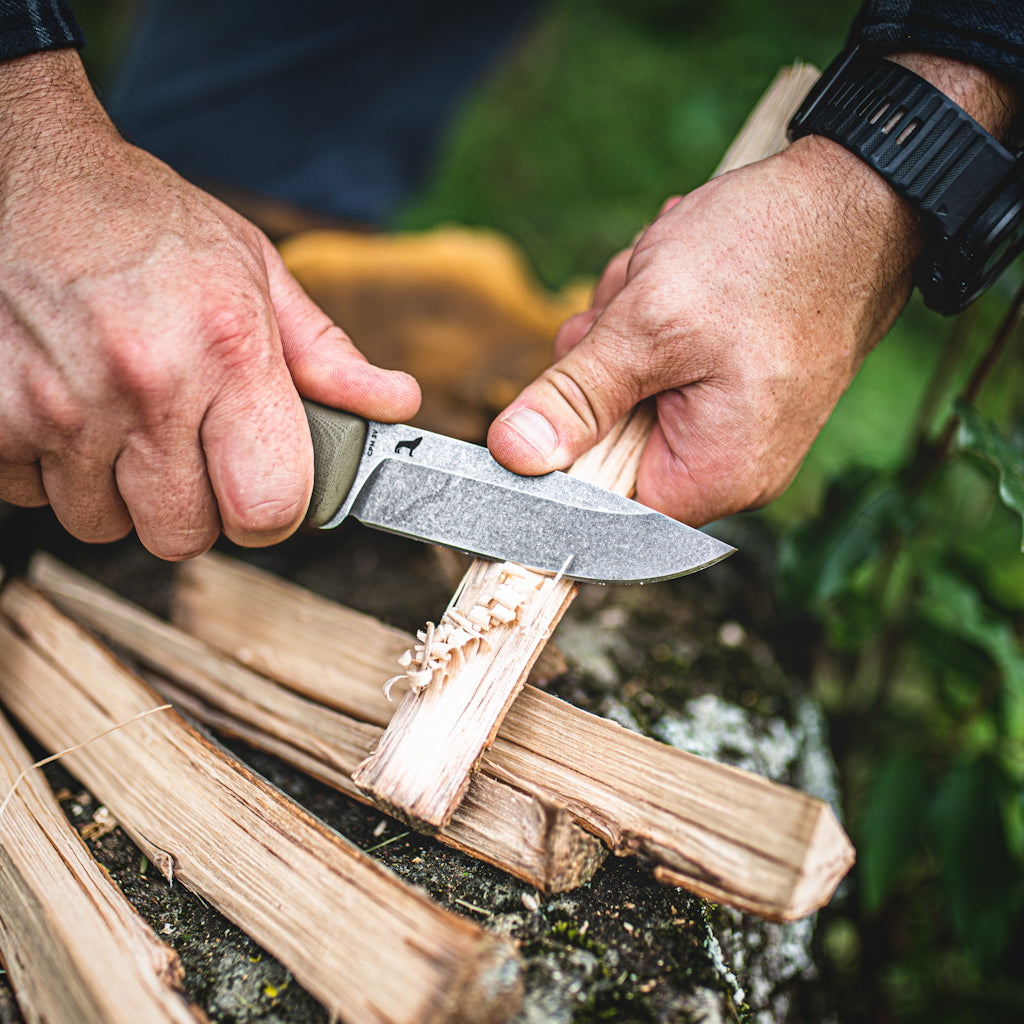 The Blades
Our blades are constructed from CPM 3V® high-impact tool steel, specially formulated to resist breaking and chipping during hard use. A high saber grind with a 20° degrees per side microbevel forms a tough but keen edge, capable of handling the finest cutting tasks. The sturdy full tang is skeletonized to reduce the overall weight, making them an ideal carry companion in the field or around town.
The Handles
Our full-size handles are designed for extended use and will naturally accommodate a broad range of hand sizes. The ergonomic contouring of the scales mimics the shape of your hand, reducing fatigue and giving you more cutting power. A sure grip prevents the knife from slipping in your hand, making it safer in survival situations where an injury could cost you your life.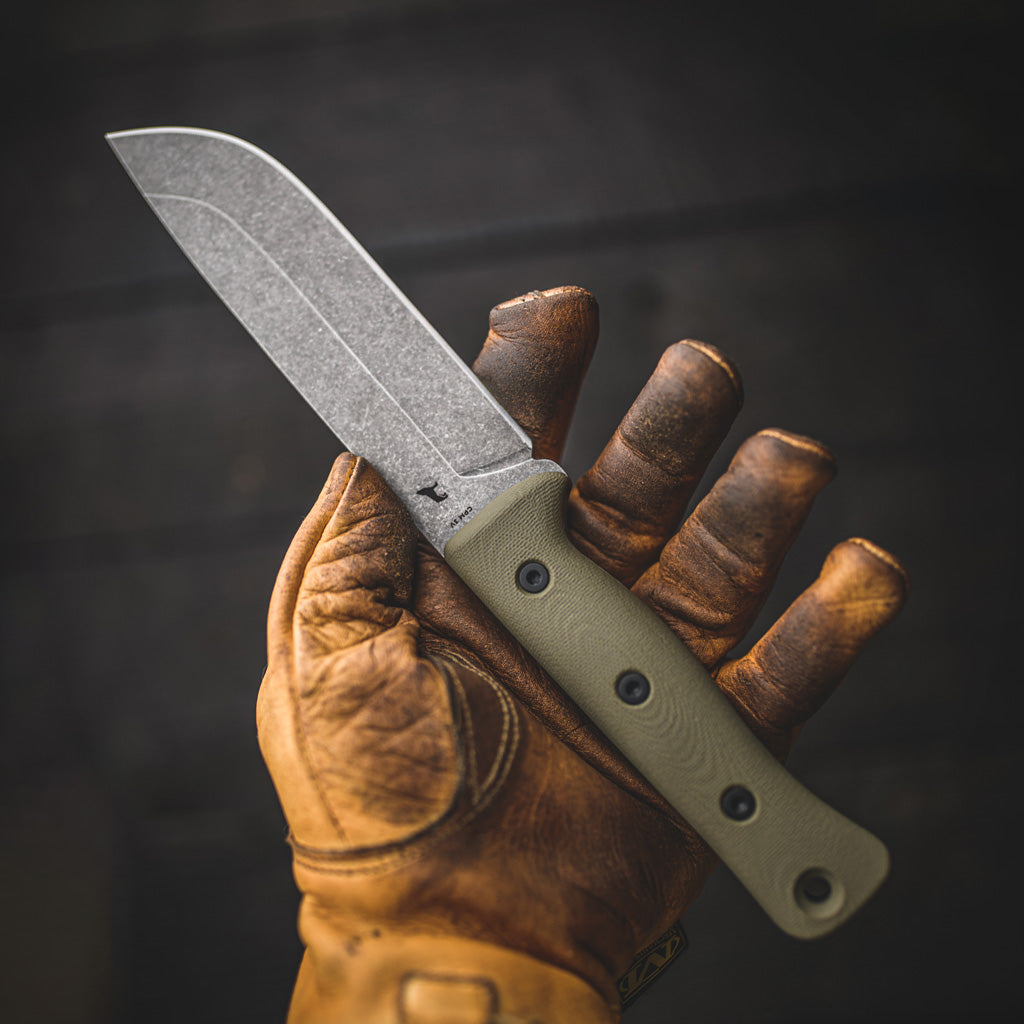 Quality Pledge
Reiff knives are built by experienced American craftsmen using the most modern manufacturing techniques and highest quality materials. We pledge that every product you purchase from us will set a new standard for best-in-class design and performance.
These heirloom quality knives are sure to provide generations of fond memories and reliable use.
We guarantee it.
No Gimmicks

No Afterthoughts

No Compromises


From the backwoods to the front lines, you can bet your life on a Reiff knife.